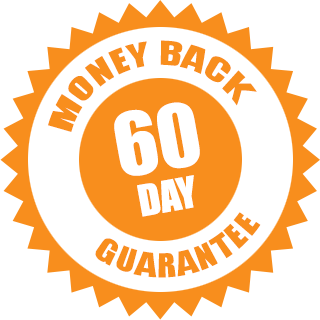 60-Day Money Back Guarantee!
We're so confident you'll enjoy our services that we offer a 60-Day Money Back Guarantee.  
Why choose Simple Nerds?
We provide professional Web Design for around $500. Other companies expect you to learn complex "do it yourself" tools or pay thousands for a website.  Not us!
How do I get started?
You can contact us via e-mail, or call us at (888) 977-6373. We'll discuss your needs and will help you pick a package that fits your budget. We'll also explain how the whole process works.
How simple is the web design process?
It's simple! Just choose a layout from our Layout Collection. Then, tell us what wording and pictures to use. We'll design a website exactly how you want it.
Can I make updates to content myself?
Yes, absolutely! Our content editor is simple. If you're too busy to take care of your own updates, just send it to us and we'll take care of it (fees may apply depending on how long the updates take).
How long does it take?
Once you place your order, we'll have a 1st Draft ready in about a week. Then, you can tell us what revisions to make. We'll make unlimited revisions until you're 100% Satisfied!
What's considered a page?
A page is any menu item. For example, "Home", "Price", "View Samples" are each considered a page. Each package comes with a set amount of pages. Each additional page is $49.99.